Laughter Yoga Therapy In Multiple Sclerosis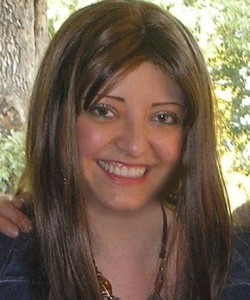 This is the story of how Laughter Yoga helped Vanessa Coéllar, an Architect from Mexico City, cope with Multiple Sclerosis. I have Multiple Sclerosis since five years, and I can tell you it's a terrible disease. Your life doesn't go very well – in fact, it just gets worse. You need to try and be happy as this is the only thing that may help you feel better.
Unfortunately, I lost my job as a Professor of Architecture in the University, and became extremely depressed and angry at the circumstances. I thank Dr. Madan Kataria, Founder of Laughter Yoga, and Mr. Pedro of the local Namaste Yoga Laughter Club, for bringing laughter into my life. I found a way to cope with my situation, and felt I could win over this terrible turn of events. As the disease progressed, I lost my ability to walk. I was sad and worried about the future, and of course, very scared and shocked.
Fortunately, I remembered what I learnt in the Laughter Club, and decided to put it in practice. To be honest, initially, it was very difficult to laugh, because I was angry and disappointed. But, with regular practice of Laughter Yoga, I could laugh more and more. In fact, the unbelievable happened. I started to walk again! (Nowadays, I walk with a stick but only while going up and down the steps) I have improved a lot with Laughter Yoga, coupled with some naturopathy and homeopathy treatment.
There is something else I'd like to share with you. Before I got Multiple Sclerosis I was a very cheerful girl, but the sad events changed my life and I became very stressed, worried and terribly depressed. It was Laughter Yoga that changed my life for the better, and helped me develop a positive attitude, even as I faced the challenge of a chronic disease like Multiple Sclerosis. I only wish I had known the power of laughter earlier, which may have prevented me from falling sick.
Vanessa Coéllar