Laughter Yoga Easy Exercise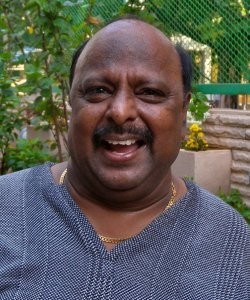 G.K. Ramamurthy is barely three-weeks old member of the Laughter Club of Bangalore that meets at Lalbagh every morning from 7 am – 7.45 am. The 61-year-old senior, Ramamurthy was too immersed in his business and hardly gave a thought to the importance of exercise in daily life. After retirement, he found himself to be fat and was regretting abstaining from routine physical exercise. About three years ago, he met with an accident and as a result had multiple fractures in the chest and was immobilized for a considerable length of time. Ramamurthy felt hesitant to start off on a new exercise routine, like yoga because due to past medical condition, he has been finding it difficult to bend (even to pick up something that he may have accidentally dropped to the floor.)
As Ramamurthy continued with the routine of early morning walks, a friend, Kumar, insisted that he come to the Laughter Club and try the activities there for just one day. After much persuasion, Ramamurthy attended his first Laughter Club twenty days ago. At the end of the first session, Ramamurthy felt refreshed and energetic and the whole day went the same way. Ramamurthy says he enjoys the Laughter Yoga exercises and "doesn't want to miss even for one day".
Ramamurthy has been so energized that he has already brought in 5-6 new members, also seniors, to the Club to share the "activeness".
At the end of each day's Laughter Yoga session, Ramamurthy feels totally energized, active and no longer wants to sit idle for even a minute, through each day.