I Laughed Until I Cried with Laughter Yoga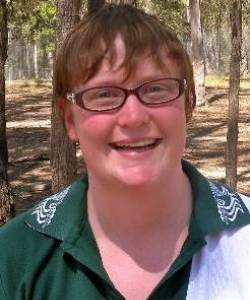 Being a part of the Laughter Yoga Movement was pretty much fate when you work for an organisation that believe in fun, optimism, happiness, quality of life and, of course, Laughter, because at Camp Quality, we believe Laughter is the Best Medicine.
My life has always been very easy. I'm lucky that things have just always seemed to work out. I haven't had to go through anything hard and a tough life always seemed fictional to me. That was until I met Daemon.
At Camp Quality, we have this amazing program which involves a life-sized robotic puppet on a tricycle, named "Giggle". He's the size of an 8-year-old and visits children living with cancer in Hospital Oncology wards. The operator can stand up to 20m away (even outside the room), and the child will just believe they have met a new friend.
On a visit to Randwick Hospital with Giggle, we entered a room where young Daemon was staying. Giggle went right up to him and said "Hey, have you seen the movie Madagascar?" When Daemon replied, he had Giggle started jumping on his tricycle and singing "I like to move, it move it. I like to move, it move it. I like to move, it move it. I like to move, MOVE IT!"
Within moments Daemon had hopped out of bed, and joined in on the song and dancing with Giggle in the hospital room. He taught me how great it is to laugh, but the look on his mothers face taught me how important it is to do it everyday.
It went on from there!
These experiences enticed my thirst for knowledge about laughter and I continue to study, discover, learn and explore everything I could. That's when I learnt about Laughter Yoga and becoming a laughter Teacher. It's not just because it's something I'm interested in, but I tell people every day about the work Camp Quality does in bring optimism and happiness to children and families living with cancer. This factual evidence made me realise I am working for an incredible organisation.
My best Laughter Yoga experience was a session with our Camp Quality companions who are a group of trained volunteers who accompany our children on camps. It's a group that has gone through a lot of change with Camp Quality and many have been with us since the beginning.
When it came time for the Gradient Laugh there was a crescendo of Laughter. So much I almost fell off the stage and laughed so hard I was crying. It had all became so contagious it was hard to get everyone to stop. It was on this day we all truly discovered Laughter is the Best Medicine.
I know my experiences have changed me. I'm more confident as a person. I have the ability to laugh at myself and about situations where others become too serious. I believe in what I do and I love I have the ability to help others to learn to Laugh For No Reason. But the main thing I have learnt is that, yes, my life has been easy, but maybe it could be great! Because good and easy isn't enough!