Counter Cancer with Laughter Yoga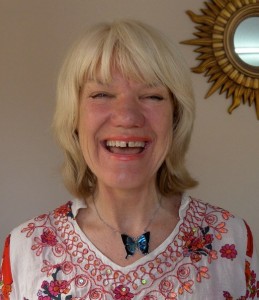 In 2004, I had my own healing business of counseling, Reiki reflexology, massage and spiritual healings. During my meditation, I was guided to look for laughter on the internet and found Laughter Yoga. That was the perfect thing for me. I trained as a Laughter Leader in Melbourne, and started a Laughter Club in Mildura. I then moved to Melbourne and started the Eltham Laughter Club.
My life has changed in several ways with daily practice of Laughter. Earlier, I used to smile, but never laughed so hard. Now, I laugh like a joyful child very often during the day, and also inspire many people around me to laugh. To me, love and laughter is the easiest way to spread joy and world peace. People who come to my Laughter Club have benefited in a number of ways. Many have overcome their loneliness and depression and some have been relieved of mental and physical pain. Even my husband, Des, who suffered from cancer, found his tumor disappeared in few months of practicing Laughter Yoga.
Love,
Carolyn Nicholson