Chicago Training was Truly a Transformation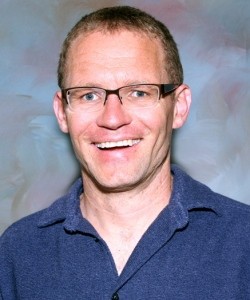 I recently had the opportunity to attend Laughter Yoga Teacher Training in Chicago. The leader of the training was Dr. Kataria, the creator of the concept of Laughter Yoga. This training lasted five-days and was filled with sessions which often stretched from early morning into the evening.
Yet, I was continually amazed by how the whole week brought out the absolute best in me and how everyone around me was also buzzing with energy and excitement. Dr. Kataria's presence, love, and wisdom inspired us greatly. In addition, we were laughing for extended periods of time throughout each day. I felt all of this laughter buoyed my mood, made me very relaxed, and allowed me to pay close attention to all I was being taught.
Dr. Kataria emphasized how important it is to approach each day's work with passion and love. He also encouraged us to take immediate and confident action on our ideas, instead of spending months or years planning out our next step. Of course, we learned an amazing amount about leading Laughter Yoga sessions from Dr. Kataria and his gifted assistants. We got ideas on how to start free Laughter Clubs. We also learned how to present Laughter Yoga to the business community, to schoolchildren and to the aged.
Each morning, Dr. Kataria encouraged us to develop a consistent practice of laughing alone. In addition, he created the space for participants to share with the large group their experiences of leading Laughter Yoga in a variety of settings. I found it exhilarating to hear about all the ways that my fellow students are using Laughter Yoga to improve the lives of many different groups of people.
More studies are coming out demonstrating the benefits of Laughter Yoga. These studies are exciting.
What moves me far more than these studies, however, is being immersed in a Laughter Yoga session, feeling the laughter in my belly, and seeing the faces of others animated with laughter. I've seen the exercises of Laughter Yoga move countless groups to a place of joy and celebration.
Sunday is World Laughter Day. The theme of World Laughter Day is "World Peace Though Laughter." After experiencing Dr. Kataria's Laughter Yoga Teacher Training in Chicago, I feel a great deal of hope that this vision can become a reality. I witnessed how laughter transformed a large group of people from many different places and walks of life into a cohesive, joyful community.