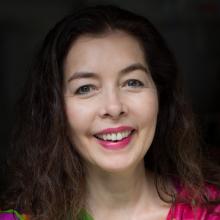 Alexa Fong Drubay
World Laughter Day
Sunday, May 1, 2022 marks World Laughter Day and after having celebrated this event virtually for the past two years during the pandemic, we are eager to laugh in person this year!
If you are in the Philadelphia area or nearby ( Yes you in Delaware, Maryland, New Jersey, NY etc.), come laugh with us!
This is a FREE, Family friendly community event. 2:00-3:00 PM EST (Philadelphia, USA time) Please arrive 30 minutes prior to find your perfect laughter spot.
Alexa has been leading yearly WLD events in her community since 2014. This year will be less 'official" than previous events. No declarations and mayors present giving big speeches, no sponsors etc. This year we actually don't know what will happen and how many will show up to laugh.
What we do know is that we have the perfect spot at Rose Tree Park in Media, PA, 19063. Meet us at the Gazebo , where we will gather and Alexa will lead us through this one hour event. Some local Laughter Yoga pros will be invited to share an exercise. We will finish with a mindfulness meditation to support world peace.
We will still be practicing safe distancing and if you feel more comfortable wearing a mask, you may do so. All are welcome. We will not be leading any touch exercises. We will remain distanced as we laugh yet still feel the connection and the energy from all of our laughter and playful movements. The wonderful thing is that we can all be outside in the fresh air and feeling this collective positivity.
Bring a chair, an umbrella and rain gear (if it rains), a sunhat if it's a sunny day. Pack a water bottle and a chair/ or blanket for your final relaxation.
More info will be posted as we approach the event date. For more details and to register
Got questions? Call Alexa at 215 478 5669