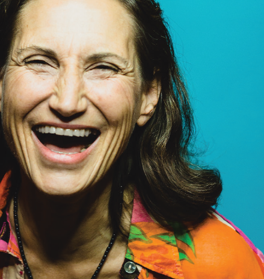 Lynn Himmelman
Free Public Seminar
FREE MID-DAY STRESS INTERRUPTER - Live on Zoom
30 minutes of laughter-infused movement and interactive games to stimulate positivity, creativity, energy and joy.
Release Stress, Anxiety, Worry and Fear through the use of simple, playful, and fun exercises that combine Laughing, Breathing, and Movement.
Boost Your Immune System, Access Energy You Didn't Know You Had - Enjoy Being in Community with Others
There will be time to linger after the class to chat with each other, share, ask questions.
This class is FREE
The session will be recorded.
Register on Eventbrite and the Zoom link, Meeting ID and Passcode will be emailed to you.
https://www.eventbrite.com/e/367814010607
Looking forward to de-stressing with you in the Zoom room.
Cheerfully,
Lynn, Lively & Laughing