Laughter Yoga Experience at Men's Prison in New Zealand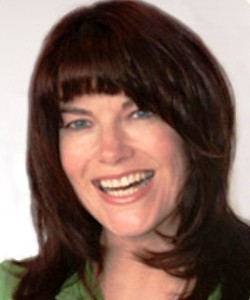 Hannah is a brand new Certified Laughter Yoga Teacher who took Teachers' Training in Sydney, Australia, in November 2009. She created a group – The Giggles, which is dedicated to bring Laughter Yoga in New Zealand (Social laughter Clubs, Yoga studios, companies and corporations). She works with Richard and Honalee, as a core group, to promote laughter in New Zealand. Let's hear from her, what she is upto:
Wow, my heart fills with joy and laughter when I think of you all and the time we spent together, only 6 weeks ago, in Australia Teacher's Training! Did it really happen? Yes, it did … with strong conviction of what laughter does for the soul, mind, body and spirit. You all remain so close to my heart.
Honalee and myself held a workshop at Christchurch Men's Prison on the Thursday after we arrived home as a trial. It was incredible!!!! So powerful, so simple. Another 2 workshops were booked straight away and I facilitated another just last week. The prisoners were very receptive and blown away, for want of a better way to describe it! It turns out that these men have committed some of the worst crimes in NZ history. To me, they were the same participants as in any other workshop, regardless of the crimes they committed. The story of the golden Buddha, covered in mud comes to mind. I was asked by one of the inmates last week, if I was intimidated. I could honestly reply, "No". I think that says it all. All ye to Laughter Yoga! I did have one inmate say his ankle was sore, and he was unsure if he could participate. I mentioned that I had just (two days before) led a workshop for 80-year-olds, and we could easily and happily, do the session seated. He thought he may be able to cope! Ha ha ha ha ha!!!
I have also signed a contract with a company that provides wellness programmes to 250,000 employees across New Zealand – oh come ye again!
Today, I have realised the bliss that most people feel when they go on a Christmas break. Having had a career in hospitality when these ensuing weeks are the busiest of the year, I'm relishing the fact that I can go camping without a laptop and a phone, and no one is actually going to want me!!! My next goal to reach is less "doing" and more "being". Something I do have problems with!
On December 28th, I am going to a fesival called "Convergence", only about an hour north of Christchurch. I am woofing in a kitchen cooking for approximately 400 people every other day, and then the days I'm not working, I'll be holding Laughter Yoga sessions! I can't wait … Richard will be taking the sessions on the days when I am cooking. Yes, he really does exist … I promise! In fact, Honalee and myself finally caught up with him on Monday night and we told tales, looked at photos, laughed and cried and didn't even wet our pants, over our memories of our training and the conference (it was close though!).
I thank you all for coming into my life and the memories you have given me. I love you all to Betsy and wish you a safe, wonderful Christmas break and I second that wish to you all too Very Cool Yule filled with Bliss for all. You rock!
Lots of love and laughter,
Hannah Airey
P.S.: We have a national magazine called "Next" and the January issue was released last week. There was an amazing article called, "The Science of Happiness" in it, I was there too! I'll send a copy when they release the pdf in January. A fabulous move towards the essence of what Laughter Yoga stands for.