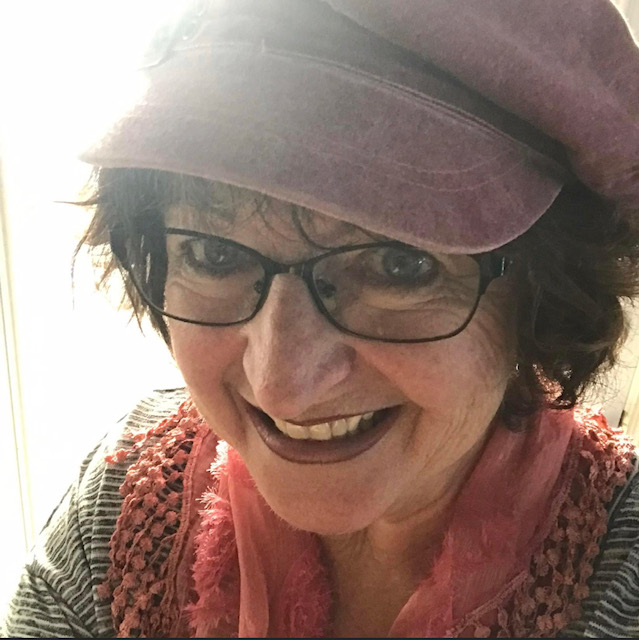 Patti Goertzen
2 Day Certified Leader Training
Date : June 2, 2022 to July 7, 2022
2 Day Certified Leader Training
Increase your joy, better sleep, your immunity, better mood, better perspective ...etc
Registration for the June 2 class, every Thursday(6 classes 1.5-2 hrs each) choose a time:11am MT, or 2pm MT or 7pm MT
Or register for the September 15 class, every Thursday (6 classes 1.5-2 hrs each) choose a time: 11am MT, or 2pm MT or 7pm MT
Course Info:
https://www.dropbox.com/scl/fo/pi51zmqpee5rmxbtulifk/h?dl=0&rlkey=0jhj4xh3ge3nhd9361id9rw0q
Paypal, e-transfer, Credit card http://paypal.me/pattigenterprises
http://paypal.me/pattigenterprises
FB Page: HEARTY LAUGHTER CANADA
WHAT THE TRAINING WILL INCLUDE…
• The required 14 hours of training, including personal application
• FREE support after training with free Laughter Clubs (Every secondThursday Evenings 7:30-8:30 pm MT
. Dr. Kataria's Laughter Yoga Leader Training E-Manual, updated 2019; and Dr Kataria's E-Book, Laugh for No Reason"
• FREE Digital Supplemental Information Booklet about Laughter and implementation not provided in LY Leader's manual, including breathing and relaxation techniques
. A digital set of printable Laughter exercise and breathing cards
• A Six Month Membership to Laughter Yoga International Prozone where a wealth of resources await you
THIS EXPERIENTIAL AND TRANSFORMATIVE CERTIFIED LAUGHTER TRAINING WILL
• Give you a thorough understanding of Laughter Club
• Enable you to confidently talk about Laughter Club and the benefits of laughter
• Give you practice creating new Laughter exercises
• Help you add more laughter into your life and the lives of others.
• Provide an environment to discover your own laughter reaping immediate benefits
• Show you how to release tension in a safe and positive way
• Inspire and empower you to start your own Laughter Club
• Teach you the skills and give you the confidence to teach Laughter Club classes (free or paid), both with the general public and specific groups
• Enable you to incorporate laughter appropriately into your professional and personal relationships
• Connect you with a network of Laughter professionals around the world
• Provide a safe environment for participants to laugh without inhibition creating a weekend of fun memories and new laughter friends
• Spark creativity in you to go beyond the basics of Laughter Yoga
• Boost your self-confidence; find hope in yourself again and in those around you.
WHAT YOU WILL LEARN…
• The physical, mental and emotional benefits of laughter
• Pain Management
• How to laugh without humor, comedy or props
• The history of Laughter Club and therapeutic laughter
• How to take laughter seriously without becoming too serious yourself
• How to effectively manage group laughter with children, in seniors, businesses, etc.)
• How to add more laughter into one's life and reap the positive mind changing benefits
• How to take groups to deeper levels of joy and inner peace through Laughter
• How to start and run a Laughter Club
• How to market your services and how to make an income with Laughter Yoga
• This transforming time is meant for you if you answer "YES" to anyone of the following:
• … more laughter and joy, in my daily life
• …to become an expert at inspiring others to laugh quickly & easily
• … to be officially certified as a Laughter Yoga Leader
• …to start and facilitate a Laughter Club
• …to lead laughter sessions in companies & corporations, yoga & fitness centers, schools, hospitals & homes for seniors and other health venues
• …to offer public seminars using laughter to inspire & uplift others
WHO IS LIKELY TO ATTEND…
• Those wanting to add more laughter to their lives
• Yoga & Fitness Teachers
• Teachers and Educators
• Management or Human Resource Professionals
• Physical & Occupational Therapists
• Healthcare Professionals
• Psychologists, Psychiatrists, Social Workers, Therapists
• Eldercare Workers
• Counselors
• Entertainment Professionals
• Life Coaches
• Therapeutic Clowns
• Alternative Therapists and Healers
• A life time of "Laughing your way to Health"
PAYMENT IN A VARIETY OF WAYS:
1. http://paypal.me/pattigenterprises 2. e-transfer to pattig1@outlook.com or heartylaughtercanada@gmail.com
If you prefer, all links or documents can be emailed to you.